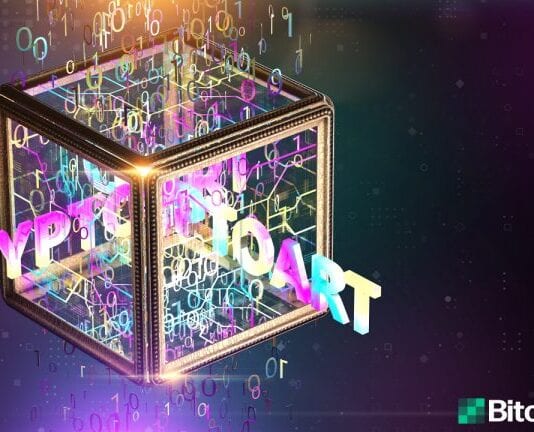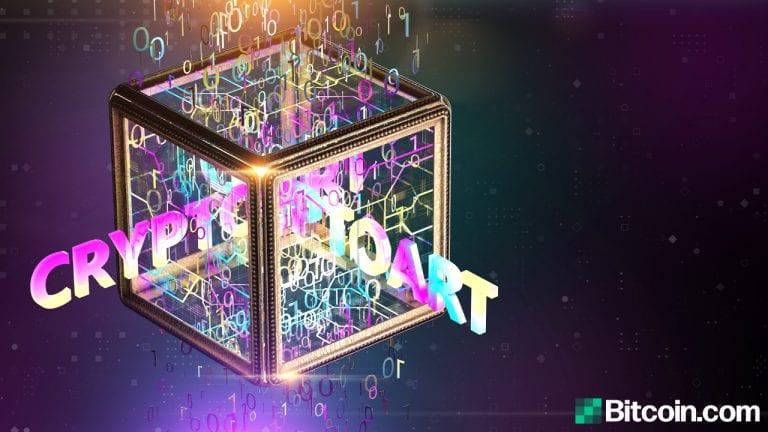 Crypto assets that are linked with non-fungible tokens (NFTs) marketplaces have risen sharply since the mania took off a few months ago. NFTs are selling at prices that many consider ridiculous for intangible artwork.
Third-Largest Art Sale by a Living Artist Was Tokenized
One piece of art created by the digital artist called Beeple – a collage of the artist's work since 2007 – recently sold for a record $69.3 million at the auction house Christie's. The JPG file became the third-largest art sale by a living artist after Jeff Koons and David Hockney.
According to the latest data from blockchain research firm Kaiko, NFT-related tokens have soared in line with the record sales in digital art. Decentraland, a virtual world where players can purchase NFTs, has seen its MANA token surge 682% since Feb. 1.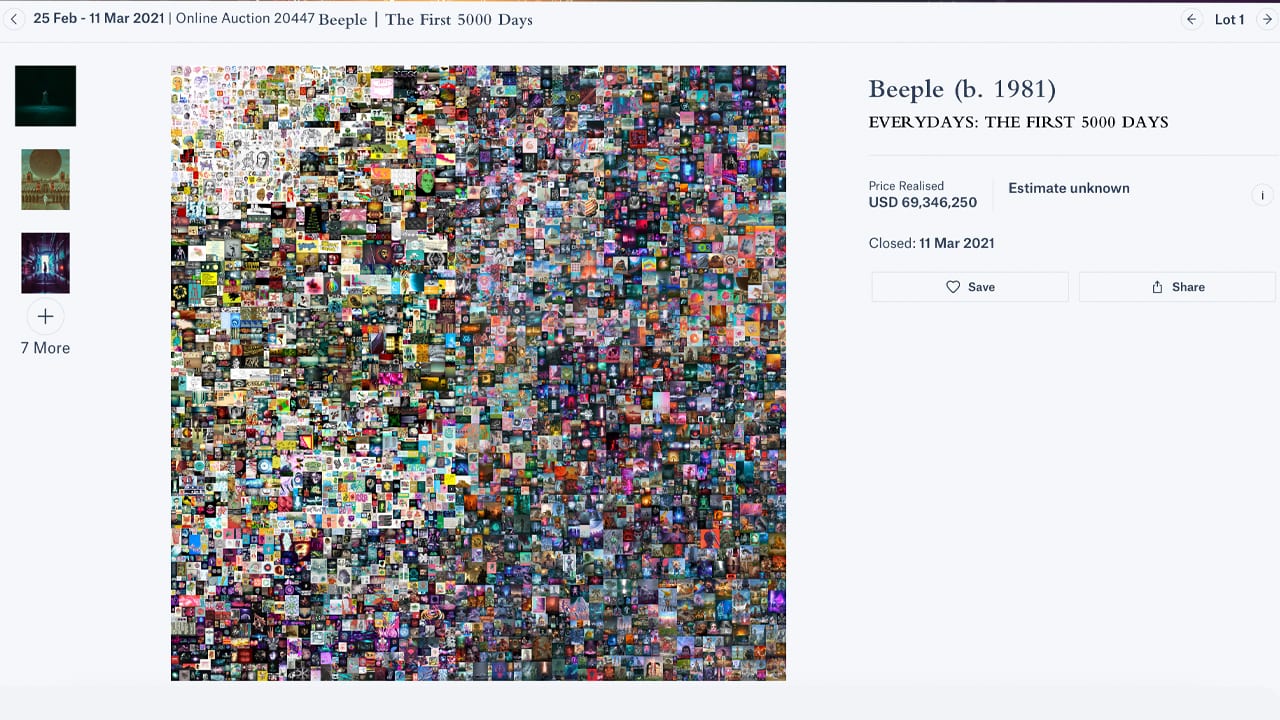 The token Flow, a product of Dapper Labs (partner of NFT marketplace NBA Top Shot), climbed 216% to a high of $37.73 on Mar. 13. Rarible (RARI) rose more than 825% from $4.11 on Feb. 1 to a peak of $38.02 on Mar. 15. Enjin (ENJ) is up over 640% to $2.61 over the same period.
"The word 'NFT' has officially entered the pop-cultural lexicon following digital artist Beeple's historic sale of a non-fungible token at Christie's," said Kaiko, in a blog post on Mar. 15.
Millions of Dollars Worth of Blockchain-Backed NFTs Sold
Non-fungible tokens serve functions such as governance, utility, and rewards. They also act as a barometer for sentiment within the NFT industry. According to The Tie, NFT mentions in the media were up more than 100 times over the last year.
The NFT mania may indeed border on the insane. Keen to cash in on the craze, a Brooklyn man, Alex Ramírez-Mallis, 36, collected one year of his and friends' farts which he compiled into a 52-minute "Master Collection" audio file, the New York Post reported.
Now the top bid for the audio file is $183. Individual fart recordings are going for 0.05 ether, or $85. One single fart has already been bought by an anonymous buyer.
More than $449 million worth of NFTs has been sold throughout the world since such sales started a few years ago, according to data from nonfungible.com. That's from 5.41 million pieces sold at an average price of $82.97.
What do you think about the NFT mania? Let us know in the comments section below.
The post NFT-Related Token Prices Soar Amid Digital Art Mania appeared first on Crypto Scoop News.
The Article NFT-Related Token Prices Soar Amid Digital Art Mania First Appeared ON
: https://gqcentral.co.uk