Why do promo products work so well? It's not rocket science.
Almost 85% of individuals do business with a company that has provided them with a promotional item.
So it's no surprise that the promotional products market is worth $23 billion annually.
Pfizer, General Motors, and AT&T are among the Fortune 500 corporations that spend $85 million, $80 million, and $58 million on these presents, respectively.
Promotional products work very well for businesses.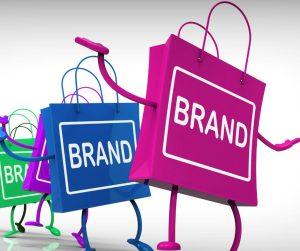 But why do promotional products work so well? 
We've put together this post to offer the top 5 reasons why promotional products work so well for businesses to understand the "why" behind the success of promotional product marketing. So, let us get down to business!
First, give, and then take.
When you give something to someone, they frequently feel obligated to return the favour. People want to assist you because they believe you have done something good for them.
This circle of reciprocity in consumer connections is created through promotional merchandise. Customers love promotional materials by businesses and advertisers, and they tend to conduct business with the companies who gave them the promotional products.
Why do promotional items work so well?
Giving free promotional products fosters consumer loyalty in addition to interchange. Customers are more loyal to your business and stay with you longer when they realise that you care about them and give them products that solve their concerns.
Consider this: Would you prefer to go to a bank that gives you free pens, piggy banks, and other items when you visit their branch, or would you rather go to a bank that doesn't? You already know the answer!
Low investment, high reward
Promotional products are substantially less expensive than costly social media advertising or pricier solutions like TV ads or banner ads. You can order them in quantity and benefit from economies of scale pricing.
The benefits outweigh the expenditures greatly when compared to other forms of advertising. For example, instead of spending $10,000 on Facebook advertisements, which normally boost brand recognition for 3-10 weeks, you might spend the same amount on promotional items, increasing brand awareness for up to 6-12 months.
Almost six out of ten buyers keep promotional merchandise for more than two years. This indicates that having your promotional products "in circulation" with prospects and customers has a long-term positive influence.
Learn more about the advantages of promotional products.
Exposure as measured by the number of impressions
The quantity of impressions generated by promotional merchandise generates a lot of exposure. These impressions only continue for the life of the campaign with digital ads, but the promotional products are still seen by many people as long as potential customers utilise them.
Consider this: If you are a travel supplier and give away a backpack to a traveller, other travellers who view it with your wonderful promotional tote bag will notice your brand name and logo. The power of visual branding and utilisation is unparalleled, and it imprints itself on the mind of potential customers, leading to them doing business with you.
JMR Promo can help you build your brand.
Building a brand is all about instilling an image of yourself in the minds of your ideal customers. When you think of Apple, you think of innovation, cutting-edge technology, and thinking beyond the box. Nike conjures up images of athleticism and the mentality of "simply doing it."
Promotional items have the benefit of being remembered. More than 89% of people recall the advertiser's name two years after receiving a promotional item. As a result, they are extremely effective at brand building.
Promotional items are for you if you want to be renowned for something or want others to notice you!
They find a solution.
Finally, promotional products answer an issue for your clients. Promotional products, as opposed to promotional messaging, become a part of your consumers' daily lives, both personally and professionally.
When something becomes a part of a person's life, it significantly impacts their actions. This is particularly true if the promotional item is personalised.
Why do promotional products like branded USBs work so well?
For example, if they use a pen with their name or a mug with a personalised message.
This goes a long way toward ensuring people use your promotional products and remember you. Dentists frequently utilise promotional materials to encourage their patients to brush or floss their teeth while also remembering the dentist.
Do You Agree With This Article??
Promotional items are an excellent approach to developing long-term relationships with your target demographic at a low cost. Invest not only for the profit but also for the genuine and deep connections you will form with your audience over time. Invest in these products because we are confident they will help your company as well.
Get in touch with JMR Promo on the Gold Coast Australia – to find out how we can help you with your promotional product needs.
The post Why do promotional products work so well? appeared first on https://unterderbruecke.org
The post Why do promotional products work so well? appeared first on https://gqcentral.co.uk