Keep reading and we'll not only define the concept of what a web host is, but we'll also show you how to select a really good one, without high prices – and without hidden extras.
A Definition of a Web Host
Web hosting is a service that allows anyone to post a website or web page onto the Internet. A web host, or web hosting service provider, is a business that provides the technologies and services needed for the website or webpage to be viewed on the Internet. Websites are hosted or stored, on special computers called servers.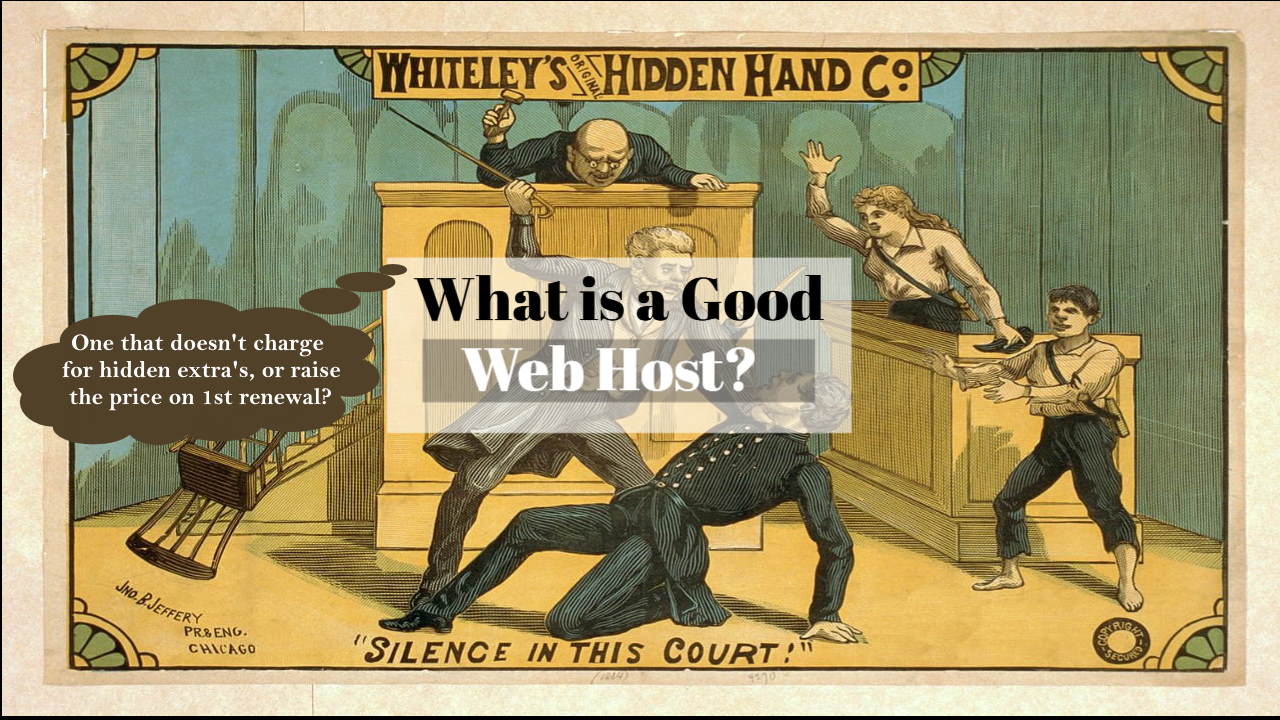 Web hosts are companies that provide space on a server owned or leased for use by clients, as well as providing Internet connectivity, typically in a data centre. Web hosts can also provide data centre space and connectivity to the Internet for other servers located in their data centre, called colocation, also known as "housing" in Latin America or France. The most basic is web page and small-scale file hosting, where files can be uploaded via File Transfer Protocol (FTP) or a Web interface. The files are usually delivered to the Web "as is" or with minimal processing.
As WordPress is the most popular content management system in the world, many web hosting companies offer specific WordPress hosting services that are ideal for website owners who have one or more WordPress sites. WordPress hosting is a type of web hosting that's optimized for the WordPress platform in terms of server configuration, features, software, and support. Besides the differences between web hosting vs. WordPress hosting, the WordPress hosting services offered by different hosting companies might also vary in software architecture (apache vs. Nginx server, different Linux OSS), hardware architecture (Shared vs. Cloud hosting), the scope of support (full vs. Partial site management), pricing models, and other features.
Shared Entry Level Hosting
Shared hosting, by far, the most common. Shared hosting is low cost. In the US, for one or two websites it's just a few dollars a month, but the cost is kept down by the hosting service shares resources between different websites. Dedicated hosting means that you hire a whole server or at least a virtual part of a server for your use and nobody else's. Naturally, this comes at a higher cost, but it allows account holders to have a more reliable dedicated, personalize service within a hosting centre. Now, a few dollars a month for a shared site is relatively inexpensive in most cases. If we were to buy this equipment or to have a dedicated site to house this equipment, it would typically cost thousands of dollars to accomplish. So the few dollars a month or sometimes even cheaper, if we pay for a year in advance is definitely a bargain.
What exactly is a server? A server is a computer that connects other web users to your site from anywhere in the world. As the name implies, web hosting service providers have the servers, connectivity, and associated services to host websites. By offering a variety of hosting plans, they cover the spectrum of hosting needs, from small blogs and large organizations.
What is a Web Host When Web Hosting is in the Cloud?
Generally, with regards to web hosting, "cloud" means that a large number of computers are all clustered together, and any applications running on them can make use of their combined computing resources. With this type of hosting, your virtual private server isn't one of several on a single server. Rather, it is one of the hundreds all sharing a giant pool of computing resources.

Consider These Points When Choosing a Web Host
4.3 billion people use the internet almost every day. Appreciating the vastness of that number, businesses have become progressively bullish on building out their web presences in order to better connect with and sell to prospective customers. While usually the last thing that you think about when building a website, at some point, every business owner needs to decide on which provider they're going to host their site with and which hosting package they're going to opt into.
While some companies provide free hosting, we don't recommend it as you lose out on performance. If you sign up for free website hosting and realize it's a bad experience, you either need expensive add-ons or must migrate to a legitimate paid option. It's not worth the extra work. While these alternatives may not be the best fit when building your website, if you're a developer, you can learn a lot by diving into these free tools. Ultimately, we recommend avoiding these free providers and going with a high-quality paid-for option.
There's nothing more damaging in the online world than a site being down, which means its inaccessible. It doesn't instil much confidence in your web visitors if they can't access your site. Also, if your site is unavailable when bots are due to crawling it, then this has an adverse effect on your search engine rankings. When looking at a web hosting company, check their uptime metrics, which indicate the amount of time their system is operating successfully. Whoishostingthis.com shares tips and advice to help webmasters find their ideal web hosting provider, and here are the top five ranked web hosts based on their uptime.
Why pay for web hosting?
In the world of web hosting, the saying "you get what you pay for" is definitely true. If you're running a personal blog you might be able to get away with having lower quality hosting (although we wouldn't recommend it). However, if you're a business, your reputation can really suffer if customers find your website to be down or offline frequently. Our best recommendation is honestly to spend a little money on hosting to save a bigger headache down the road and preserve the online image of your business.

Web Hosting Services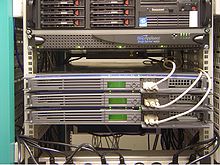 One of the top reasons why people change web hosting providers is that they want to cash in on better pricing. If you feel like you're paying way too much to have your website hosted, you're going to want to make savings a top priority in your plan to switch. Web host pricing isn't too hard to find. Just go on a host's website and they should have their rates promoted on their front page. As a matter of fact, any hosting provider that's being coy about letting you know how much they charge is a) a scam company or b) a company that's targeted at enterprise customers.
When looking at the web, you'll see many offering the same perks: "free domain names and SSL certificates!" "unlimited disk space and bandwidth!"
So, are these the best criteria by which you pick a host? No, as most offer these privileges. In fact, although these things may be important there are other factors worth considering.
What is a Web Host? Beginners, Listen Up!
When shopping for a web host, a very common concern, and a legitimate one, is the amount of bandwidth you will need. When you are buying insufficient bandwidth, you might find yourself in two undesired situations: paying, usually high fees, for the extra bandwidth your web site needed or having your web site shut off. Overbuying bandwidth is not a good thing either as it will put you in the position to pay for something you don't use. This article is intended to help you determine just how much of bandwidth your web site requires.
When you go to a party, there's always a host. The host is usually the one who sets the location so everyone can come and enjoy the party. When you're thinking of website hosting, think of your site's host like the host of the party. Your web host, just like a party host, offers you a place to put your website so it can be enjoyed by everyone on the internet.
What Is Web Hosting? Explained
Your website is the place where you drive all your traffic so potential customers can read about your company. More importantly, a place where consumers can purchase your products and services. It's the core of your online presence. It doesn't matter how visitors find you. Whether on Google, a landing page offer or on Social Media, your website is the destination that converts leads to paying customers.
Each apartment that you lease has different amenities, living spaces, dimensions, and so on – web hosting is no different. The more you spend on web hosting, the more you get out of it generally. Here are the basic metrics you should pay attention to when considering hosting plans.

What is a Web Host and How Does it Work?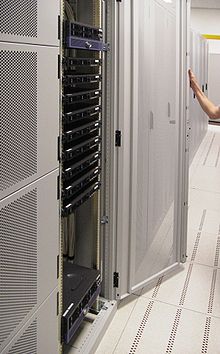 SiteGround Hosting certainly lives up to its recent reviews by having some of the fastest plans out there from any shared host, when you use their advanced caching plugin. In their case, you get way more than you're paying for. Their mission is to provide the best customer service in the industry. So, if you ever need help with your hosting services, they're right there to handle it for you. They also offer domain registration and all the same services as the other leading website hosts, including free domain privacy. They even offer managed services for WordPress, and premium virtual and fully dedicated servers for when you need to move up. At the time of writing SiteGround are also offering 3 months of free hosting in your first year.
In the world of web hosting, the saying "you get what you pay for" is definitely true. If you're running a personal blog you might be able to get away with having lower quality hosting (although we wouldn't recommend it). However, if you're a business, your reputation can really suffer if customers find your website to be down or offline frequently. Our best recommendation is honestly to spend a little money on hosting to save a bigger headache down the road and preserve the online image of your business.
The next step is to find a web hosting company. If you want your domain name, you'll need to pay for your site. Paid sites are also great if you plan on monetizing your solar blog.
What is Managed Web Hosting and How Does it Work?
Managed hosting – in managed hosting, the service provider owns and operates servers leased to a customer. The provider is responsible for server management, backup services, software maintenance, security, technical support and more. Rackspace is an example of a managed hosting provider. Cloud hosting – with cloud hosting, the service provider supplies a private, public or hybrid cloud, and the customer pays for system time and storage. Cloud capacity can be scaled up or down, depending on a customer's computing needs. Leading cloud hosting providers include Microsoft® and Amazon Web Services®.
When your website's down, that's a potentially missed opportunity to engage with a customer (or potential customer). That's why we offer a 99. 9% service uptime guarantee. And if we don't uphold the guarantee, you may be eligible for a discount on your monthly shared hosting purchase during that time. Product disclaimers
4 special introductory pricing valid for the initial purchase term only. Product renewal pricing subject to change. Products will automatically renew until cancelled. You may turn off the auto-renewal feature by visiting your GoDaddy account.
WordPress. Org is one of the most popular blogging platforms out there, thanks to its versatility. Here's the deal with WordPress. There are two different websites: WordPress. Org and WordPress. Com. WordPress. Org is a blog-building platform on which you can construct your blog from scratch. It's free to use, but you will have to pay for a domain name and hosting.
WEB HOSTING IN THE CLOUD
Cloud hosting is the latest hosting type to hit the market, and it's become extremely popular in recent years. This type of hosting operates across many interconnected web servers that supply an affordable, scalable and reliable web infrastructure. Cloud hosting plans typically offer unmetered, reliable bandwidth and an infinite amount of disk space for unlimited domains which explains why so many large businesses are turning to the cloud. It's an effective method of running a website with resource-intensive applications or a large number of content assets such as images, but it can have a much higher cost.

While other web hosts may offer large discounts for paying several years upfront, most of them lock you into a contract that does not allow a refund after 30 days. Bluehost recognise that many of their users are beginners, so they offer very affordable hosting but also offer a no-hassle refund policy in case you change your mind.
Besides signing up for a web hosting service, you also need to purchase a domain name. While web hosting allows you to rent server space for your site, the domain name acts as an address of your site. When your users want to check out your site, they type the domain name into their browser's address bar and your server transfers the content they requested for. With most web hosts, you need to purchase your domain name separately. Or, if you already own a domain, you can also transfer it to your current hosting provider. Similarly to web hosting plans, you need to pay for your domain name annually in order to keep the ownership of the domain.
What is a Good Web Host – 9 Tips on How to Choose a Good Host
Find several reviews when you are searching for a web host. Only relying on two means that lots of errors could exist in your decision because their experience levels could be different from yours, or they could have an affiliation with the particular business that is providing the hosting services. Using an unreliable web host means, your visitors may have times that they cannot access your site. This is one of the many reasons why choosing a good web host is important. This article has much advice on helping you find the right web hosting company for your needs.
Choose a web host company with adequate room to grow. If you want to add data intensive things, like video or photos, you will need more space. Be mindful of any storage space limitations a company might have.
A lot of web hosting services will make you back up your own information. It is very important that you do this, not just for compliance, but mostly because you want to have your data backed up and safe. When you have your backup, you always have your site code, no matter what happens to your hosting service.
Be aware of your web host's guarantee policy and whether they offer all your money back with no questions asked if you're not satisfied. If you become unhappy with your provider, what are the consequences of canceling your service? This is a question you must be able to answer from your contract. You can have a reasonable expectation to be able to cancel within the first month of your contract. Be sure to read the fine print and speak with other users to be sure the company is true to their word.
When looking for a host, research online aside from reading their promotional ads. Customer reviews on independent websites or blogs will give you a much more accurate picture of your host's abilities. Outside reviews by customers of the host will offer the best indication of the host's quality.
If it is important for your site to have multiple emails, be sure to ask your web host what formatting they use for their email service. It is likely that you will discover the need to stick with POP 3. This kind of email is linked to your domain, and it can be utilized from anywhere out there on the Internet.
Choosing a host which offers SEO options can help to boost your traffic. This feature can help your site get registered with the search engines. It may be a little more beneficial for you to list the site yourself though. This is because you'll be able to create a better description and that can help improve your site's ranking. Be aware that web hosts can either use Linux or Windows as their server operating system. Depending on which host you choose, you may have to familiarize yourself with one or the other. Linux is cheaper than Windows and can lead to lower rates for your website. Be wary of web hosts with a price that seems too good to be true. A low price may be tempting; however, you must understand that there is a reason a company is so cheap. Either their business model is questionable, or they cut corners in a manner that will have a negative impact on you, as well as on your website.
Be sure you can contact your host in various ways if you have issues. 24/7 service in chat, email or telephone format is usually an excellent indicator that a web host will go above and beyond for their customer base. In the event that you need assistance, this support will be invaluable.
Don't just choose a cheap web host. It's normal to want to get a good deal, but when it comes to hosting you get what you pay for. There is a good chance you will lose out on either support or quality of service, which are both essential elements of good web hosting.
That list provides some of the reasons why a good hosting company is so important. One of the biggest problems associated with using a web hosting service that is unreliable is that visitors trying to access your website will not always be able to successfully. Always use these tips to pick a great web host!

The post What is a Web Host? And, How To Choose a Good Cheap One appeared first on GQ Central.