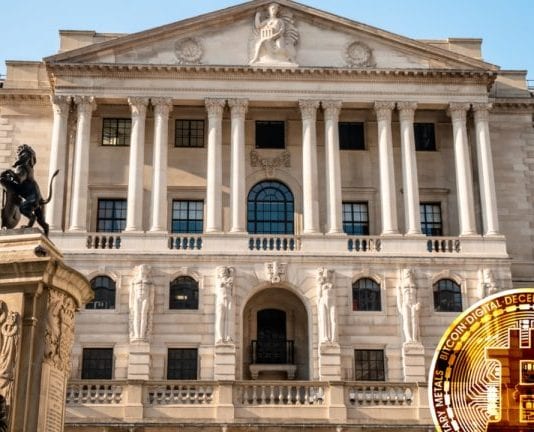 Her Majesty's Treasury in the U.K. issued a document that details a series of proposals addressing the crypto community. With the consultation, the Treasury is initiating a "regulatory approach to cryptoassets and stablecoins" for 2021 following the Brexit turmoil.
Special Focus on Stablecoin Regulation
According to the official announcement, the consultation mainly targets stablecoins to gather investments and wholesale uses. The HM Treasury expects to collect insights from the "industry and stakeholders" in the crypto sphere until March 21, 2021.
In 2018, the British government launched a cross-authority taskforce to assess the impact of a "rapidly developing cryptoasset market" in the economy.
With such motivation, the HM Treasury wants to "ensure its regulatory framework is equipped to harness the benefits of new technologies, supporting innovation and competition, while mitigating risks to consumers and stability."
The Treasury explains in the document why they put a special focus on stablecoins after the taskforce's launching:
Two years on, the landscape is changing rapidly. So-called stablecoins could pave the way for faster, cheaper payments, making it easier for people to pay for things or store their money. There is also increasing evidence that DLT could have significant benefits for capital markets, potentially fundamentally changing the way they operate.
The Government Keeps Monitoring the Crypto Market to Set a 'Proper' Regulatory Approach
Per the document, signed by John Glen, Economic Secretary to the U.K. Treasury, this approach marks the "first stage in our consultative process" with the crypto industry. They also want to spot "where the most serious risk lie," stressing the importance of a risk-led approach to regulation.
Secretary Glen commented in the document:
The government will continue to actively monitor new and emerging risks as this market continues to mature. We will stand ready to take further regulatory action to ensure the market is working for the people and businesses who operate in it.
On January 11, 2021, the U.K.'s Financial Conduct Authority (FCA) warned investors about high-risk crypto investments and the surge of related scams in the industry.
What do you think about the U.K. government's document addressing the crypto industry? Let us know in the comments section below.
The post UK Government Asks Crypto Industry to Provide Insights on Its Regulatory Approach appeared first on Crypto Scoop News.
The post UK Government Asks Crypto Industry to Provide Insights on Its Regulatory Approach appeared first on GQ Central.