Steam Carpet Cleaning For Allergy Prevention
We are using state-of-the-art commercial carpet cleaning equipment.
We use the most effective  steam cleaning method to remove dirt and stains for the allergy-free environment.
Our low-allergy cleaning solution will work its way down to the very base of the carpet fibres, stripping away a lifetime of dust and dirt. All dirt and substances are extracted out leaving you with a soft, gorgeous looking carpet.
Finally the steam carpet cleaning service you choose should be one with experience and training in anti allergy cleaning.
At Clean Your Home, we use carpet cleaning products which are citrus based and bio degradable.
We are also qualified and licensed and we hold our selves the the Australian standards that carpet cleaning companies should all work to.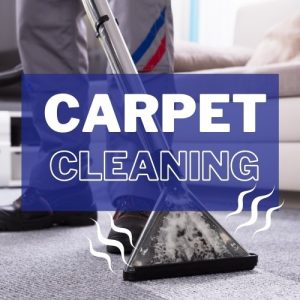 Carpet cleaning and maintenance
Keeping your home and carpets clean is a never ending and time-consuming task that many of us prefer to avoid when we have free time.
Carpets require regular vacuuming and if you have pets you will probably be vacuuming every day.
We want to avoid dirt particles getting embedded deeply into the carpet fibres. If there are pets we do not want pet hair and pet dander to build up.
Regular steam cleaning can not only keep your carpets cleaner, services such as ours can also clean your upholstery, tiles, grout and rugs. We can also clean your windows, hard surfaces and your homes exterior.
If it can be washed – Then we can clean it.
Our 5 Step Carpet Cleaning Process
Vacuum carpet and rugs to stop dry soiling.
Pre spray detergent onto the carpeted areas
Apply mild agitation and extract the dirty water and then rinse the carpets through with clean hot water
Groom rug pile if it is needed
Deoderise carpets for a that clean fresh finish and smell
Remove Pet Smells And Stains with Regular Carpet Cleaning
We'll get your home or business looking and feeling as clean as can be with our professional carpet cleaning services. We use state of the art equipment and solutions to remove pet hair, dirt and grime from the fibers of your carpets.
This will take away odor particles within the carpets.
You may also want to consider having fabric lounge suites steam cleaned as well any floor rugs
Using sprays and diffusers to try and mask pet odors temporary.
By removing the cause of the smell you will have a cleaner home and have less synthetic fragrances in the home.
If you have just moved into a new home where pets lived previously, the smell that meets you every time you open up a door can be overpowering.
Steam cleaning your carpets is an effective way at getting rid of majority of pet odors.
Be aware though that urine smalls and stains can be incredibly difficult to remove if it has been left to sit in carpet. If you have this issue – You may need to replace the carpeting as the only way to deal with that offensive  odor
Reasons to Choose An Eco Friendly Carpet Cleaning Service
If you have pets and children, you will want to avoid using chemicals that can cause harm or irritation to skin or airways.
Steam Cleaning offers an effective deep cleaning result without the need to use solvents.
Dry Cleaning is a way to clean your carpets and this technique does use solvents to break down oily residues in the carpet fibres and some of the dry cleaning solution does remain in the carpets.
Steam cleaning is in fact regarded as a healthier alternative for cleaning carpets by many cleaning experts worldwide due to the speed it can be done in. It also gives better cleaning results and the minimal amount of chemicals required.
Regular Carpet Steam Cleaning For A Healthier Home
If you have young children, pets or a family member with a low immune system – The carpet cleaning experts at Clean Your Home, recommends getting your carpets and rugs cleaned thoroughly and often
Regular cleaning is important to fight allergies and create a healthier, allergy-free environment for you and your family.
Lengthen the life of your carpet.
Regular vacuum cleaning your carpets will lift the surface dirt and allergens, but it requires deeper cleaning from steam cleaning to remove the deep seated dirt and particles. Regular steam cleaning your carpets you can also boost the longevity of the carpets so that they do not need to be replaced frequently.
How Often Should You Steam Clean Carpet?
Regular vacuuming will help keep your carpets clean. It's often recommended that you vacuum every other day, depending on how your carpet is used, but twice a week should do the trick.
If you have pets or young children, you may find that you need to vacuum daily
How often should you have your carpets steam cleaned?
Ideally, you should go carpets should get cleaned professionally yearly and we have many regular customers who do a spring cleaning service with us.
We also offer window cleaning, driveway cleaning, gutter cleaning and house washing.
Let us give your home a total spring clean and makeover.
It will seem as though your home has had a facelift when years of layers of grime is removed to reveal the underlying surfaces.
How To Choose a Carpet Cleaning Contractor
Look for a company that has at least 3 years of experience and who is licensed and works to Australian standards.
You also want a company who uses effective equipment.
Many of the smaller companies use portable machines and these just do not get the same results that our steam cleaner achieves.
You may as well and go rent a machine yourself from Coles or Woolworths and clean your own carpets
A poorly run business or shoddy contractor will usually not make it past two years of trading.
A decent carpet cleaning business will soon be busy with work as it is often a word of mouth referral business and a good quality carpet cleaning business will be suggested by real estate agents for the end of lease carpet cleaning.
Real estate agents will always look for contractors who are not called back to redo a job.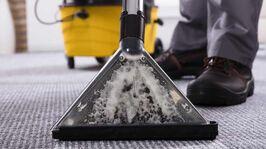 There are 2 main methods of cleaning carpets.
Steam Cleaning Process
First step is to vacuum thoroughly to remove dirt particles and the areas that have staining are sprayed with a detergent.
Hot water is then pushed into the carpet fibres and it is sucked out.  (It is also called hot water extraction.)
This dirty water is pumped out of the house and the water is allowed to go into the storm water system
The carpets will be damp for several hours
Dry Cleaning
Just like for clothing – The carpet is cleaned at surface level with solvents that break down oils
The carpet is then cleaned with a rotary machine that has wet cotton pads that clean the solvents off the surface of the carpet.
There is some water used and the carpets do dry a little faster.
When using carpet dry cleaning services, solvents are required and dry cleaning chemicals are not something you want in a home where there are children and pets.
Steam Cleaning does do a deeper clean and less chemicals are needed.
It is important that you choose a company who will not overly soak the carpets.
You do not want to have wet carpets that take over a day to dry.
How to prepare for professional deep carpet cleaning
There is virtually no preparation needed for carpet steam cleaning by the owner
All we ask is that every movable piece of furniture is off the carpeted areas.
Remove ornaments or breakables on shelves or window sills that could be knocked over during the cleaning process.
If you have large heavy furniture like a buffet or bookcase – We may have to clean around it.
If you have heavy furniture on castors – We are able to help you move that out of the way on the cleaning day.
Wait till the carpet is dry before you move your furniture back onto the carpet.
If it is an end of lease clean you will wait until all the furniture is removed and the rooms have had their final clean and then you can clean the carpets.
The pest control service is then done onto the steam cleaned carpets and it is OK if the carpets are still damp when the pest control is done.
What Are The Benefits Of Using Our Carpet Cleaning Service?
We have over 20 year of experience providing carpet cleaning services in the Brisbane metro area.
Our qualified technicians use the latest steam cleaning techniques to ensure your carpets are clean, fresh and revitalized.
We offer a range of carpet and upholstery cleaning services and our carpet cleaning will guarantee to clean to Australian standards 1995-3775.
If you are not happy with our service we will always return to your premises and re clean any areas of concern provided these areas are not affected by fair wear and tear, traffic lane discoloration, fading, permanent stains etc.
Contact us on (07) 2102 1248 ​ to arrange a quote if you are needing your carpets professionally steam cleaned. We work 6 days a week all over the Brisbane metro area.
The post Steam Carpet Cleaning For Allergy Prevention appeared first on GQ Central.